Speech Work – Anything to do with English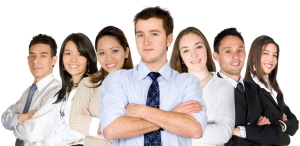 Speech Work Consultancy provides English language (EFL) instruction to companies and individuals concerned about the need to improve their English communication skills and willing to make a commitment to language learning in a demanding yet supportive and friendly atmosphere.
Speech Work Consultancy's strength lies in our ability to examine your English language needs objectively. More than a provider of English language training, our expertise and range of services allows us to offer a variety of solutions that will meet your needs and budget.
Based on extensive experience in providing quality English language solutions, our goal is to match our skills in editing, writing, training and educational monitoring to find, design and supply solutions that lead to the educational results your company needs.
Ranging from one-on-one coaching to group classes, from mini-seminars to short intensive programs, from editing and writing to the creation of a complete presentation or speech, we have the ability to meet your needs while keeping costs and contractual obligations to a minimum.
Speech Work Consultancy also offers alternative solutions in which we work directly with executives on specific job-related duties requiring native-speaker English language skills.
Additional services provided include:
English Executive Coaching
Speech Coaching
Educational Auditing
Workshop and Seminar Provision
Freelance Editing and Writing
Speech Work Consultancy Co., Ltd.
Best Professional Services
2006 Business Excellence Awards Thai Canadian Chamber of Commerce
For further information, contact: cornwall.tim@gmail.com